And we're just on the Developer Preview phase…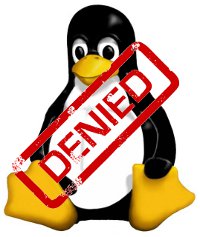 After Microsoft's Build Conference 2011, one of the various things that everyone was talking about was the new Secure Boot to be implemented with Windows 8 + UEFI.
A lot of people, and I believe, because of obvious reasons started to talk about a Microsoft returning to the good old days where on the the main objectives was to 'erase' competitors from they're way.
In a very basic explanation/definition, Secure Boot doesn't allow anyone from erasing critical files from the boot screen.
It also defines a set of rules that the operating system must achieve before it's accepted in the boot sequences.
In a very general way, this makes the operating system more secure because theoretically there's no way for a virus or rootkit to active during boot (hosted by the MBR) deactivating antivirus and other security features before even the launch of the O.S. itself.
Well..that said…Peter Kleissner, an Austrian 'enthusiast', twitted that he found a way to avoid this security. He created a 14KB tool called Stoned Lite and he states that the tool doesn't directly attack both Secure Boot or UEFI.
He also promised to show more of this tool at MalCon conference at the end of the month.